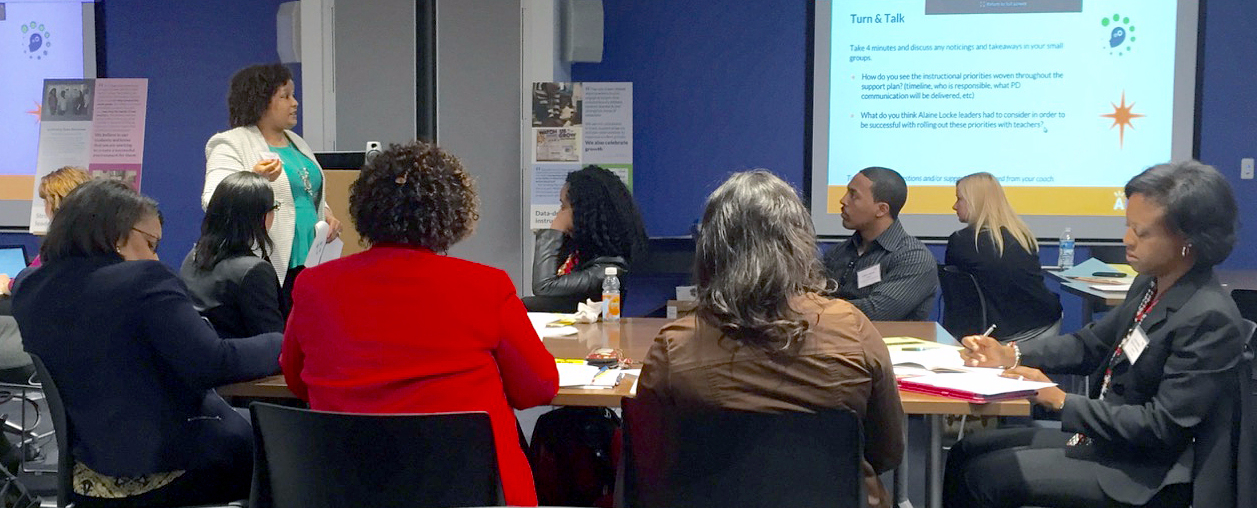 Attend ANet Common Core Boot Camp this summer!
You'll learn about the shifts and the standards—and also practical ways to apply this learning to your ELA or math planning—all from a respected nonprofit with deep experience in over 1,000 schools.
It's a huge challenge to integrate the Common Core while juggling all your current responsibilities.
What's the solution? You need to take a solid chunk of time to study and plan from the Standards with fellow educators who've developed deep expertise with them—that's us at ANet—and your colleagues from around the country. We've found that learning and working together this way is more powerful and more enjoyable than trying to do it alone.
PD that's engaging, inspiring, empowering, actionable
Our goal is to provide a supportive, invigorating, fun (Yes, fun! We love this stuff!) professional development experience that is, above all, empowering.
At ANet, we're all about supporting educators. We're a nonprofit organization that shares your values—we want to make sure every student gets a great education and opportunities in life. Common Core-aligned instruction can help make that vision a reality.
A common sense approach to the Common Core
The Common Core calls for a deeper approach to ELA and math instruction to foster student understanding and higher level thinking. This means shifts in our teaching and planning that must be grounded in a solid understanding of the Standards.
Our Boot Camp is practical and relevant, with separate tracks for ELA and math. With a group of teachers, school leaders, and instructional coaches from around the country, we'll dig deeply into the Standards—and your curriculum—until they make perfect sense to you.
3 days: August 1–3, Detroit
8:30–3:00

ELA and math tracks

For teachers, instructional coaches, and school leaders

Current partners: $600

Non-partners:
$800 through June 30
$1200 after June 30
You'll understand not just the jargon (let's be honest, there's plenty of that!), but also the logic and elegant structure behind the Standards.
You'll know how to implement them in your classroom or school. And you'll want to—not just because it's required, but because you'll see how it will help you meet your students' needs.
We'll help you jump-start your planning for next year. Imagine feeling confident and excited to try new things on the first day of school!
We hope you'll join us this summer!
Math agenda
Day one:
Introduction to the math shifts
Introduction to the Standards of Mathematical Practice (SMPs)
Coherence within and across grades
Day two:
Rigorous instructional practice
Concrete-pictorial representations
Student discussion
Day three:
Option A: Lesson planning and adaptation
Option B: Fix the tricks and Cognitive Demand
ELA agenda
Day one:
Introduction to the ELA/literacy instructional shifts
Unpacking complex text
Day two:
Creating text-dependent questions
Introduction to close reading
Day three:
A1 assessment preview
Building knowledge through texts
Breakfast and lunch will be provided each day.